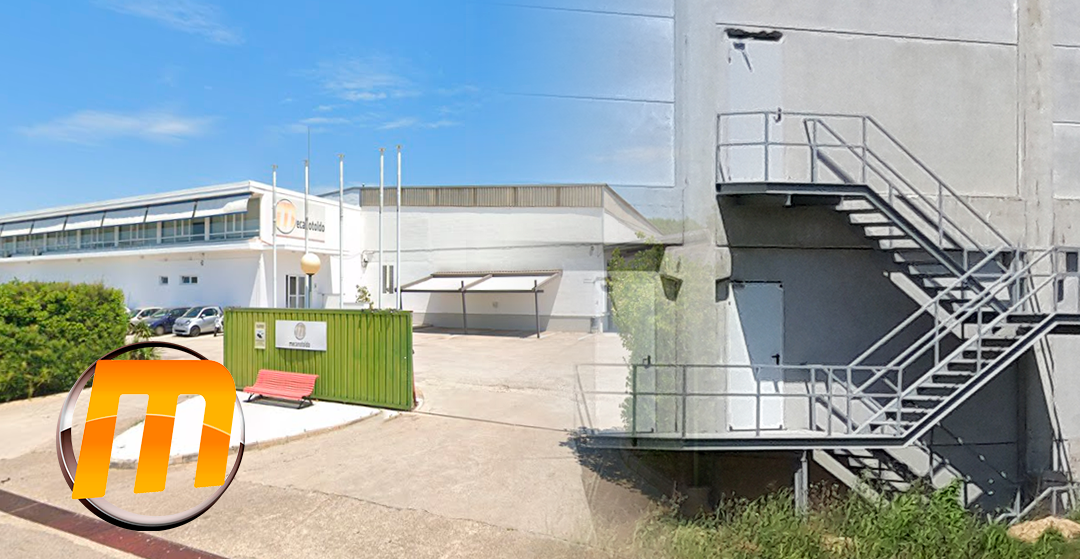 This recent project requested by our client Mecanotoldo for its headquarters in Quart (Girona) has consisted of the manufacture and assembly of emergency stairs at 3 levels.

Comercial Mecanotoldo is distinguished by being a pioneer in the sun protection sector thanks to its manufacturing system and offers multiple solutions, designs and structures in its wide catalog of innovative awnings and other protection systems.

We use a crane truck to transport this structure and once at its facilities we proceed with the assembly.

Along with all the necessary welding and assembly equipment, we use an articulated elevator where we place a substructure to support the stairs.

TECHNICAL FEATURES

- Structure formed by UPN160 metal profiles.

- Bent non-slip tear sheet steps.

- Manufacture of 4 separate sections that make up the 3 levels and with built-in railings.